Neck pain can be very debilitating, particularly if it stretches down to the shoulders. If left untreated, it can become more severe and may require surgery. Sharp pains in the neck can make it difficult to function properly in daily life. Physical therapy can relieve neck pain. It doesn't matter if your neck pain makes it difficult to sit straight at work, or tilt your head down to tie your shoes. Physical therapy is a common way for many people to relieve their neck pain. Our physical therapy practice is committed to providing the relief you require.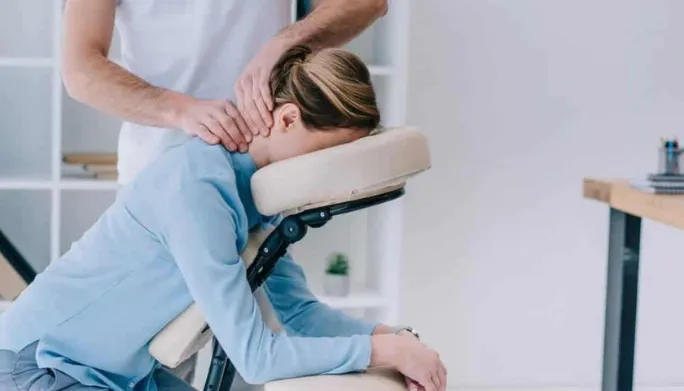 There are many reasons neck pain can occur. Neck pain typically starts at the base of the skull and ends at the top of the shoulder blades and could settle in the back. It can be anything from a dull, constant ache to sharp, stabbing pains. Additional symptoms can include:
Headaches
Upper body stiffness and muscle tightness
Tingling or numbness
Pain and discomfort when you stay in the same place for too long
Sleep loss due to discomfort and pain
Weakness in the arm
Inability to stand or sit straight
What Causes Neck Pain?
Most commonly, neck pain is caused by injuries to the tissues and bone structures of the neck. However, there are other causes. The following conditions can cause pain in the neck:
Injuries. Whiplash, which results in neck pain and is most commonly caused by an automobile collision or high-impact sports collision, is the most common injury. This is called a "strain injury" and causes the head to whip back-and forth, causing damage to the soft tissues at the back of your neck.
Muscle strain. Overuse can cause strain to your neck muscles. Overuse can cause strain even if you are just sitting at your computer all day, with your neck pointing toward the screen.
Nerve compression. The nerves that run from your spinal cord may become compressed if there is a herniated disk in your neck. Radiculopathy is a term that describes nerve pain that can extend down from the neck to the fingers and hands.
Illnesses. Neck pain can be caused by certain diseases or ailments, including rheumatoid, meningitis, and cancer.
Joint degeneration. As with any other joint in the body, your neck joints can become brittle over time, which can lead to pain. Osteoarthritis, which can lead to neck pain, can also cause cartilage loss between the vertebrae of the neck.
How Physical Therapy Can Help in Portland
Physical therapy is the best treatment for neck pain. Our physical therapists will perform an initial evaluation to determine the range of motion and limitations in your neck. The diagnosis will be used to determine the treatment plan. Together, you will discuss the goals and expectations for each step of your individual treatment plan. The main focus is on relieving neck pain and getting back to work as soon as possible.
Manual or "hands-on" therapy is the most common treatment for neck pain. This involves special techniques that reduce stiffness and increase the range of motion. You will also be provided with targeted exercises by our physical therapists that will strengthen, develop, and improve your neck's tissues and muscles. To help your neck muscles recover, we will work to improve your posture and prevent future injuries. Our physical therapist may also recommend additional treatments such as ice and heat, ultrasound, or electric stimulation.
Get Neck Pain Relief in Portland
Do not let daily discomfort become a problem in your neck. Call Us Now to Schedule your first consultation with one of our licensed physical therapy professionals! You can get started on your journey to long-lasting pain relief with our physical therapists.
Request An Appointment
Please fill out this form and
we will contact you about scheduling.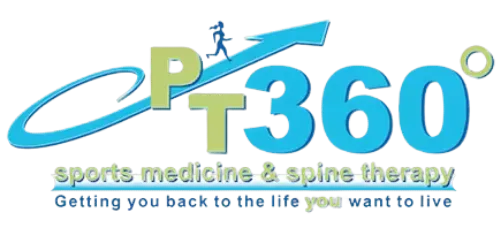 Lindsay R.


"I have a huge debt of gratitude for the PTs at 360. I have been healing this past year from frozen shoulder, which is about as painful as it sounds. I feel lucky to have found PT 360, as the methods and training I received was top notch. This is not a PT clinic that phones it in! Candis was my main PT. She was always encouraging through the peaks and valleys of rehabilitation, and found ways to customize exercises to my lifestyle and schedule. And she has a great sense of humor, which I appreciated. There is an overwhelming sense of care when you walk through their doors. As the entire staff at 360 works as one team. And their goal is clear, which is to heal all those who seek the help they need."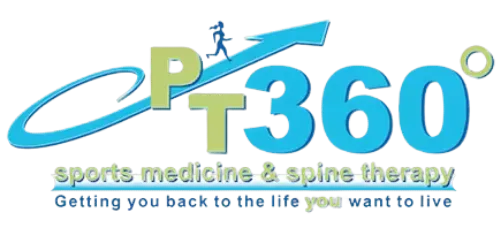 Quincy Y.


"The Wizards at PT360 have far exceeded my expectations and hopes of PTs in the area. I've been plagued with back pain and weak shoulder for years. With their talented team of experts they were able to get me not only pain free, but they encouraged me to gently return to my hobbies as part of my treatment. I had a mild relapse a few sessions back, and within a single session had alleviated all my symptoms and I was back on track to continued progress. I love the experience which each therapist, the operate like a hive mind and look forward to every session regardless of who I'm scheduled to see. 12/10 would recommend."