Chronic pain is a condition that causes severe discomfort and can last for many years. Acute pain can last for hours or weeks, but chronic pain will not go away. Although the intensity of your pain may decrease, it will eventually return but there is a way to get lasting relief for chronic pain.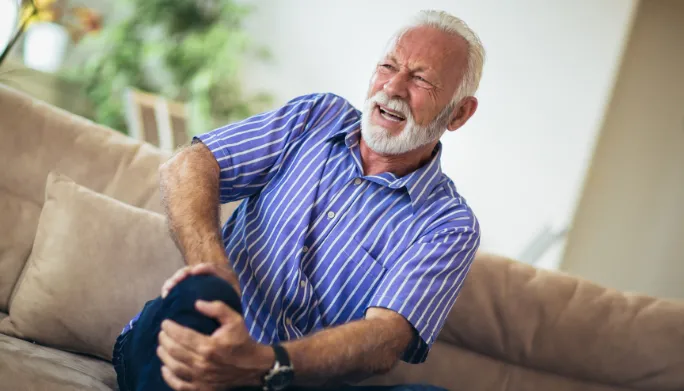 How is chronic pain different from other types of pain?
We've all had sprained ankles and pulled back muscles. And while those incidents are never pleasant, the pain rarely lasts more than a few weeks at most. Chronic pain, on the other hand, can go on for months or even years, especially when you can't find the proper diagnosis or treatment for it.
Apart from the longer timeframe, chronic pain differs from the other main category of pain — acute pain — in that it doesn't always have a cause you can pinpoint. In fact, while acute pain normally comes from a sudden illness or injury, chronic pain might stem from a wrenched back that happened so long ago that you don't remember. Alternatively, your pain may have its origins from non-injury conditions, such as a degenerating disk, aging joints, or a pinched nerve.
Most importantly, chronic pain differs from acute pain in that it sometimes can't be measured or even found through traditional testing like X-rays. Of course, sometimes inflammation can be detected with these diagnostic tools, but often it's a physical therapist who is best able to determine the location and extent of the damage.
What are some common forms of chronic pain?
As you might imagine, there are many chronic pain-causing conditions that don't go away on their own. Among the types which may be helped by physical therapy are:
Sciatica
Arthritis
Headaches
Pelvic Joint Pain
Peripheral Neuropathy
Frozen Shoulder
Foot Pain
Carpal Tunnel Syndrome
Tennis Elbow
How can physical therapy help my chronic pain?
The type of chronic pain you have, as well as its underlying cause, will determine what sort of treatment your physical therapist will recommend. That might involve working as part of a medical team for cases such as diabetes-related pain, or when physical therapy is attempted in hopes of avoiding surgery.
Among the techniques a physical therapist will employ to help relieve pain, as well as improve range of motion, are manual therapy, in which your physical therapist will stretch and apply gentle pressure to target problem joints and muscles. Teaching your posture and movement techniques to reduce pain is often a key part of chronic pain therapy, as are exercises for improving strength and flexibility.
When you need help dealing with — and often eradicating — chronic pain, call us for a consultation. Our highly trained team of physical therapists is here to help.
Types of Physical Therapy for Chronic Pain
A series of muscle-strengthening exercises and therapeutic methods can help to relieve your long-term discomfort. Before we can create a strategy, we will evaluate your range of motion, poor habits and comfort level. Your physical therapist will schedule sessions to help you improve your posture, mobility, strength, or mobility after the consultation.
Physical Therapy solutions can include cupping, acupuncture, and decompression therapy depending on your needs. You can also do the exercises and stretches that you learned in physical therapy at home to help reduce your pain. These chronic pain treatments can be done regularly and will improve your muscle strength.
You can trust the Portland Physical Therapy specialists
Our experienced physical therapy team has been helping patients manage chronic pain and our specialists are licensed to provide exceptional and personalized care to reduce pain and restore function. We can help reduce chronic pain and our staff offers the best in hands-on treatment and a variety of options for patients. Call us today to book your appointment.
Request An Appointment
Please fill out this form and
we will contact you about scheduling.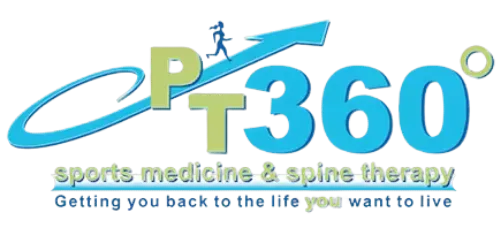 Brown H.


 "The therapists here are excellent. The work they've done on my neck, back, and foot has
transformed my life. Sounds hyperbolic, I know, but to be able to move comfortably and safely once again IS transformative. In addition to performing fascia manipulation and developing my customized exercise program, my therapists have taught me a lot about physiology and body mechanics, so that I can make better choices in movement during activities of daily life such as driving and gardening. Another bonus here: the front office staff is fantastic at figuring out challenging appointment schedules, as well as wrangling insurance."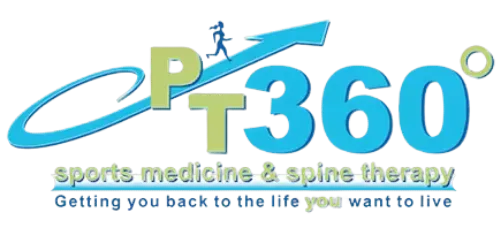 Ken C.

"When I limped into the lobby of PT 360 about nine months ago I had very low confidence of my ability to rehabilitate my weakened and painful right ankle. I had made previous attempts with two other PT experiences but the condition persisted.
My experience with Joanne was quite the opposite. Her intuitive gifts, along with her deep anatomical understanding struck a chord and along with my increasingly fervent participation began to slowly at first improve my symptoms.
Her persistence bolstered mine as time went by, and my confidence in undertaking longer and longer walks, has resulted in almost fully resurrecting my ankle to full strength and dependability.
So it was with elation and excitement that I made the summit of Tom Dick and Harry Mtn. (4600ft) a few days ago, achieving what I did not think was possible; hopefully the start of many more hikes and scrambles.
I can recommend PT 360 wholeheartedly, and especially Joanne's excellence. Thanks so much!"