In a bid to provide you with an in-depth understanding of arthritis, we've compiled comprehensive information regarding what arthritis is, its causes, symptoms, and how a professional physical therapist can help in treatment and management. At our Physical Therapy Clinic, we prioritize your wellness and are dedicated to offering tailored therapy solutions to alleviate your discomfort and improve your mobility.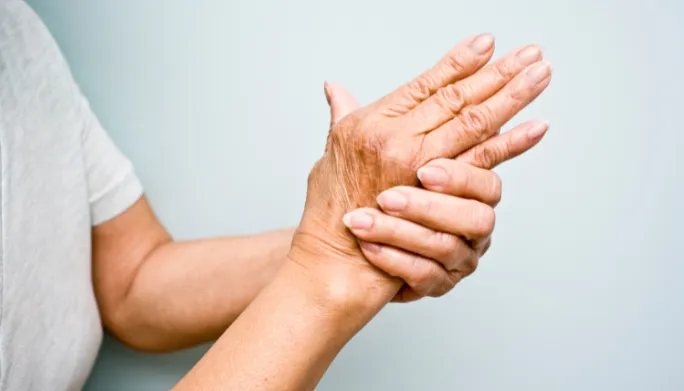 What is Arthritis?
Arthritis is an umbrella term used to describe conditions affecting the joints and surrounding tissues. The two most common types are osteoarthritis (OA) and rheumatoid arthritis (RA). OA tends to occur with aging or after a joint injury and predominantly affects the fingers, knees, and hips. On the other hand, RA is an autoimmune disorder that primarily targets the lining of the joints, leading to painful swelling, which can eventually result in joint deformity.
What Causes Arthritis?
The causes of arthritis vary significantly depending on the type. Here's a breakdown:
Osteoarthritis:

 

The cartilage – a firm but flexible connective tissue in your joints, that wears away with age or due to injury, causing the bones to rub together, leading to osteoarthritis.
Rheumatoid Arthritis:

 

This type is caused by an autoimmune disorder where the body's immune system mistakenly attacks its own tissues, affecting the joint linings and causing painful swelling.
Other factors such as genetics, obesity, infections, or occupational hazards may also contribute to the onset or exacerbation of arthritis conditions.
What Are The Symptoms of Arthritis?
The symptoms of arthritis may vary from mild to severe and may include:
Joint pain, stiffness, and swelling.
Decreased range of motion.
Redness and warmth around the joint area.
In severe cases, joints may appear deformed.
It's crucial to consult with healthcare professionals if you're experiencing persistent symptoms of arthritis to get an accurate diagnosis and timely intervention.
What is The Treatment for Arthritis?
While there is no cure for arthritis, an effective treatment plan can significantly alleviate pain, improve joint function, and slow the progression of the disease. Treatment may include:
Medication for pain relief and to reduce inflammation.
Physical therapy

 

to maintain joint flexibility and strength.
Occupational therapy to learn how to perform daily activities without stressing your joints.
In severe cases, surgical procedures like joint replacement or joint fusion may be necessary.
What Can a Physical Therapist Do for Me?
Physical therapists are invaluable in providing relief and promoting optimal function of the body. Here's how they can help:
Customized Exercise Programs:

 

Designing exercises aimed at strengthening muscles, increasing flexibility, and improving range of motion.
Pain Management:

 

Utilizing various modalities like heat or cold therapy, ultrasound, or electrical stimulation to alleviate joint pain.
Education:

 

Teaching you about joint protection techniques, ergonomic principles, and adaptive strategies to prevent further joint damage and improve your performance in daily activities.
Manual Therapy:

 

Performing hands-on techniques to mobilize joints and soft tissues, reducing stiffness and pain.
Assistive Devices:

 

Recommending and educating on the use of adaptive equipment to help in daily tasks and to promote independence.
Ready for Relief? Call Us Today!
Don't let arthritis slow you down. Take a proactive step towards better health and mobility by scheduling an appointment with our experienced therapists. At our Physical Therapy Clinic, we are committed to delivering personalized care aimed at meeting your unique needs and enhancing your quality of life. Call us today at (503)248-0360 to schedule your initial consultation and take the first step towards a pain-free life.
Request An Appointment
Please fill out this form and
we will contact you about scheduling.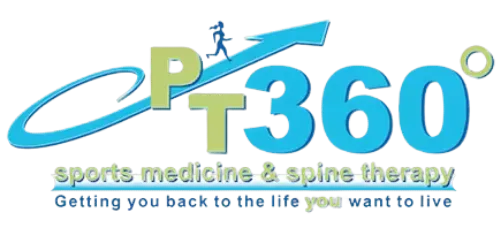 Aok K.

"I've been dealing with multiple injuries that I recieved from my time in the military. That paired with healing from having my first child and it has all been a mess for me. I was referred to PT360 through the VA and I'm glad that I was.
Everyone here has been so helpful to me and are very concerned about me getting better. They give routines and exercises for you to practice at home and to build up your strength in your muscles, tendons, and mobility since their main focus is to get your body not just healed, but for you to KEEP yourself in shape and without issues.
With me they really are patient and kind while teaching and reteaching me proper technique in my exercises and while on machines. It's good that they do this since most of the time we learn the wrong way to do exercises and stretches and end up hurting ourselves more than helping ourselves.
I've been going to them for almost a year now and in that time I went from headaches and ailments caused by weak muscles, nerve damage, and couldn't walk for more than 15 minutes to feeling comfortable going out to do things while my head is less foggy. I highly recommend you try them out! I almost feel somewhat bad for when I do get better and don't need to go there anymore because all the staff there feel like a family to me. But don't just take my word for it, try them out!!!"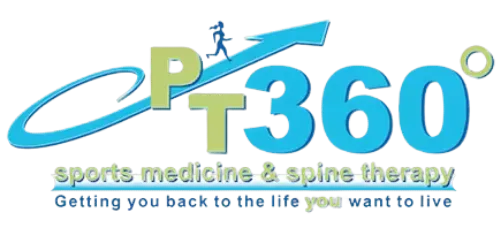 Jessica B.

"I have been going to PT 360 for a few weeks now for injury recovery and building strength in weak, hyper-mobile joints. Everyone is extremely friendly and they have been doing excellent at keeping things clean and sanitary during COVID times. I have received thorough care and feel like my PT is very knowledgeable about the body and how things work. She uses books with pictures, along with verbal explanations, to explain what is going on in my body and how we are working toward making it work better."